Let us worry about the data.
Source your next medical image training dataset with us. With our off-the-shelf datasets for specific pathologies and global partnerships with healthcare providers, we make developing medical algorithms easy.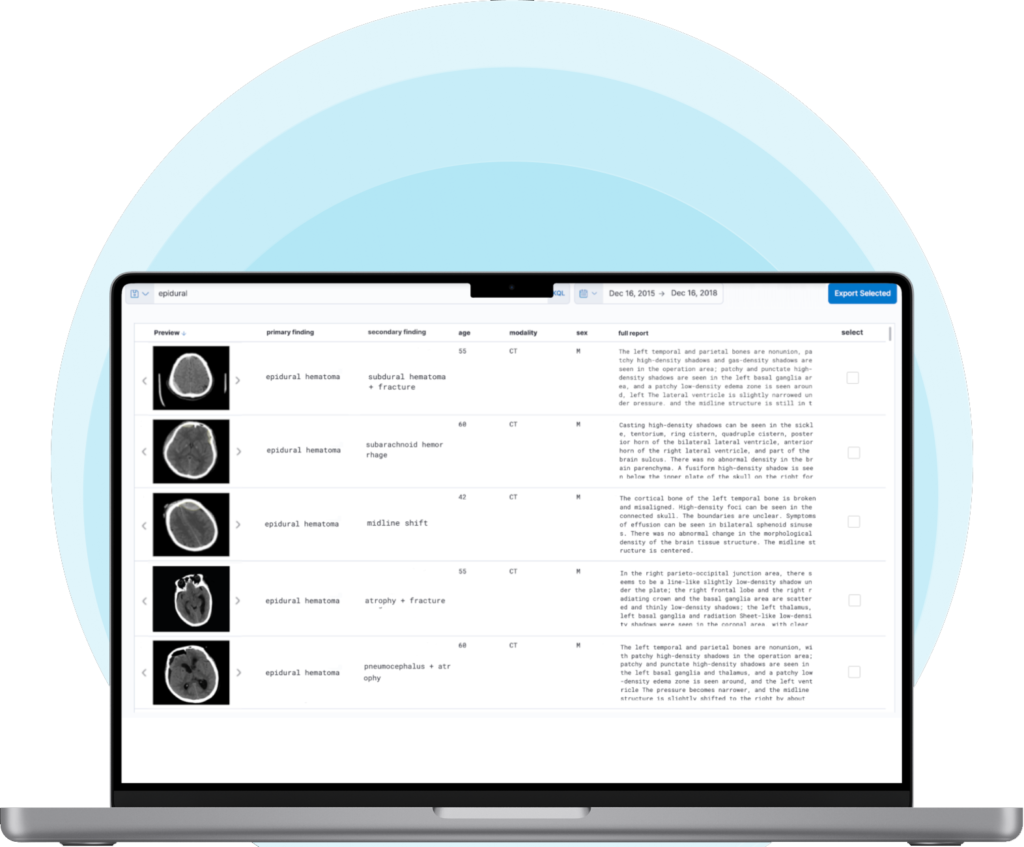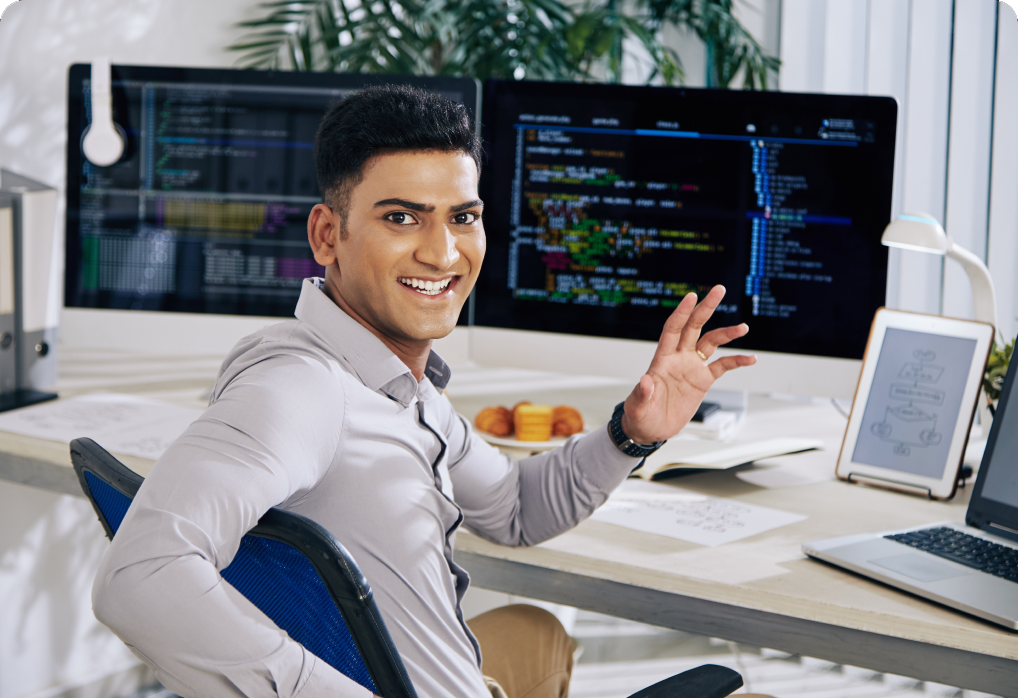 Integrate your models with our expertly labeled datasets
Gradient Health provides labeled DICOM datasets that are ready for your research with labels in machine learning ready formats including JSON and binary masks.
Search through our existing datasets or request a new one, and we'll deliver it ready-to-go for machine learning.
Browse through our pre-labeled datasets. If we don't have what you're looking for, we'll make one for you.
Build more robust A.I. algorithms and stronger research with diverse datasets. Data comes in DICOM with ML friendly label formats.
Integrate millions of expertly annotated DICOM images and radiology reports seamlessly.
Millions of studies, at your fingertips
Search through our already segmented and labeled studies, or request a custom dataset.
Search
Quickly search through millions of studies.
Export
Download the data you need.
Build
ML friendly DICOM + JSON formats.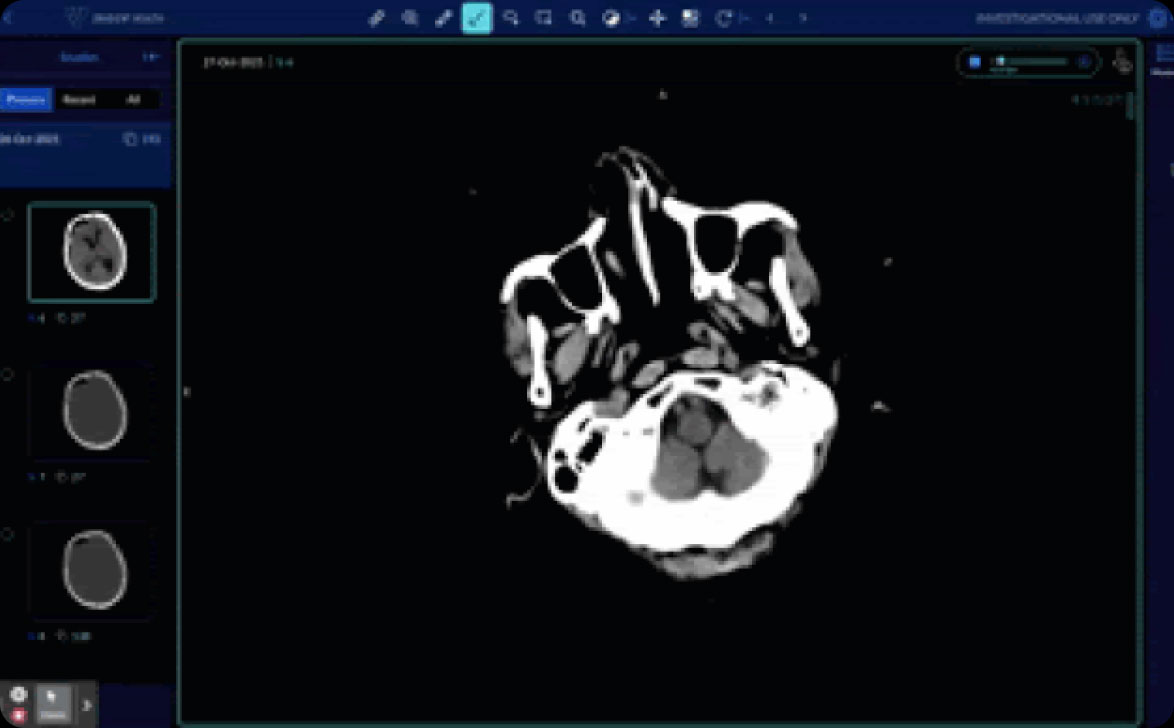 Hemorrhage + Stroke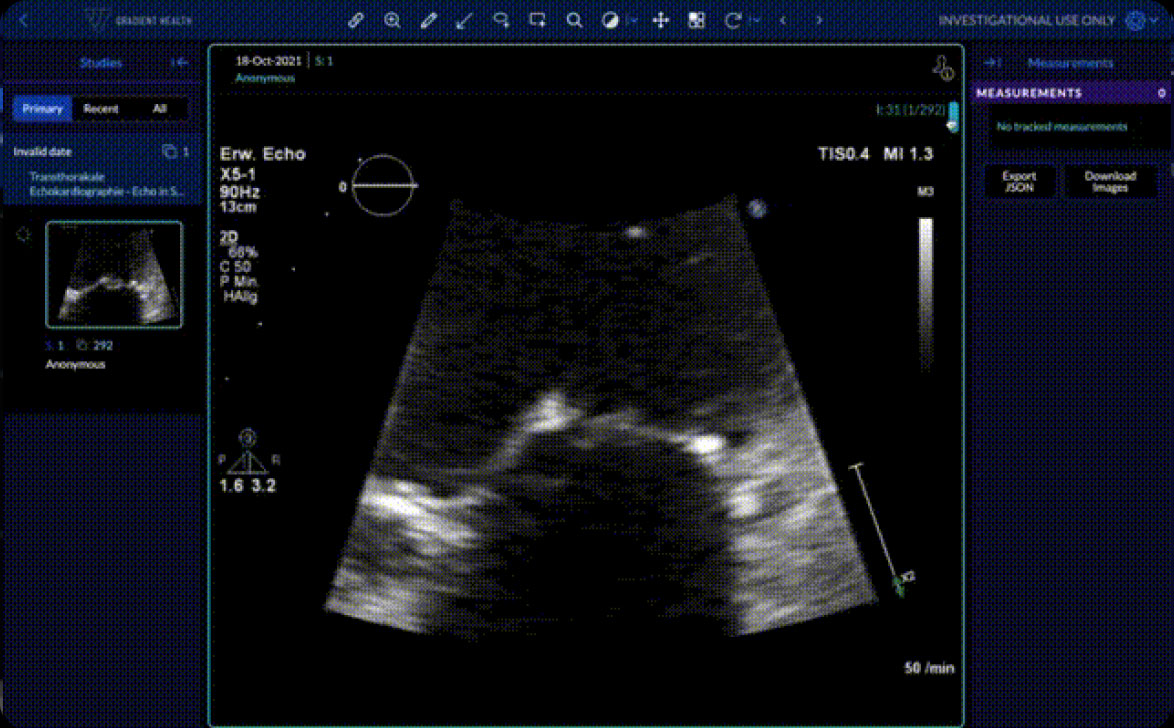 Echos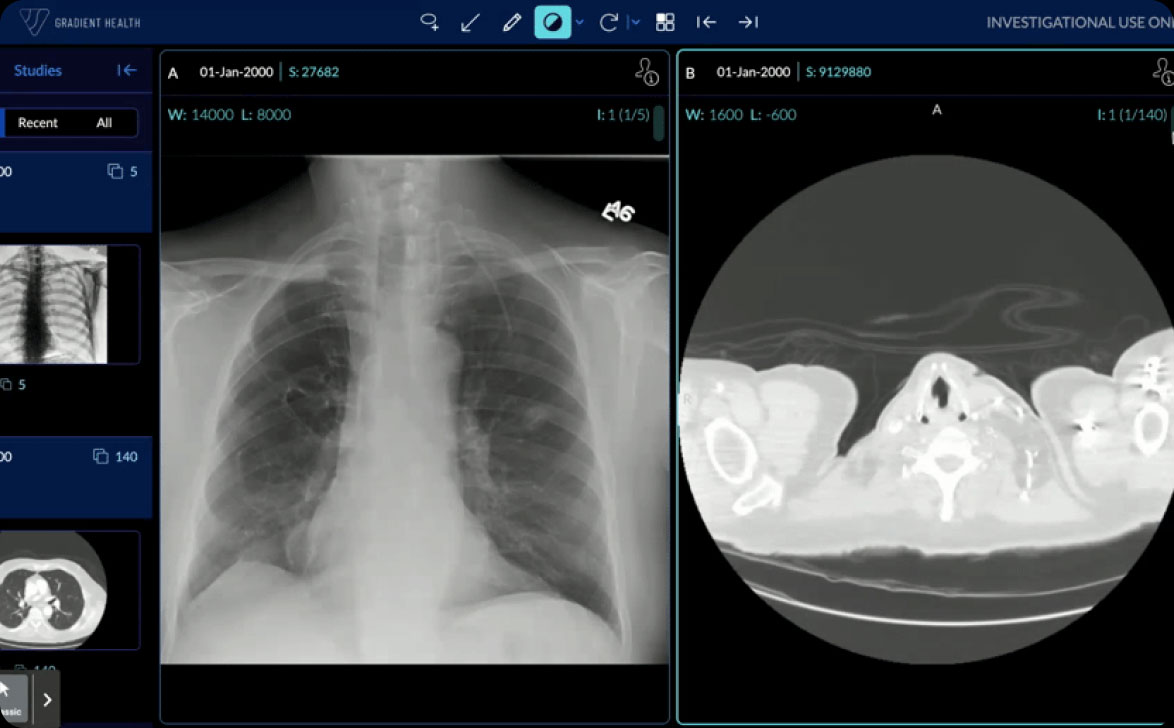 Chest paired CT and Xray
Pneumoperitoneum / CXR
We've been waiting & months for our medical data to be shared.
Our radiologist didn't have time to walk 10 minutes to a research lab, only to wait 5 more minutes for labeling software to load. As a busy radiologist, he only had 30 minutes free that day.
Finding radiologists to label these images is costly and it is difficult to manage them all. It would be 10x faster if we could have 10 instead of 1 radiologist.
Source expertly labeled, de-identified medical images for your model.
The most time consuming aspect of building robust medical algorithms is sourcing expertly labeled, de-identified medical data. Join Gradient today to reduce the time it takes to launch your model.