Annotate with ease and speed.
Securely annotate your own medical images on-premises or in the cloud with GradientLabel. Get in touch to use our medical image data labeling platform, built with radiologists in mind.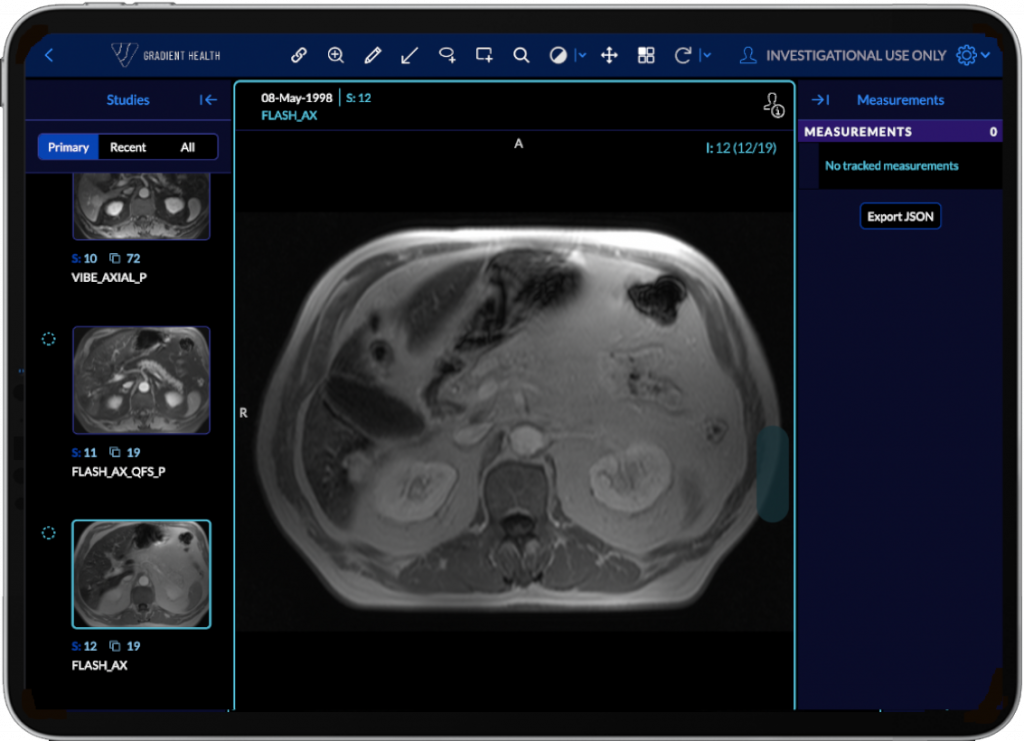 Built with radiologists in mind, GradientLabel helps you label patient studies at scale
Work remotely, in the cloud
Compatible with all devices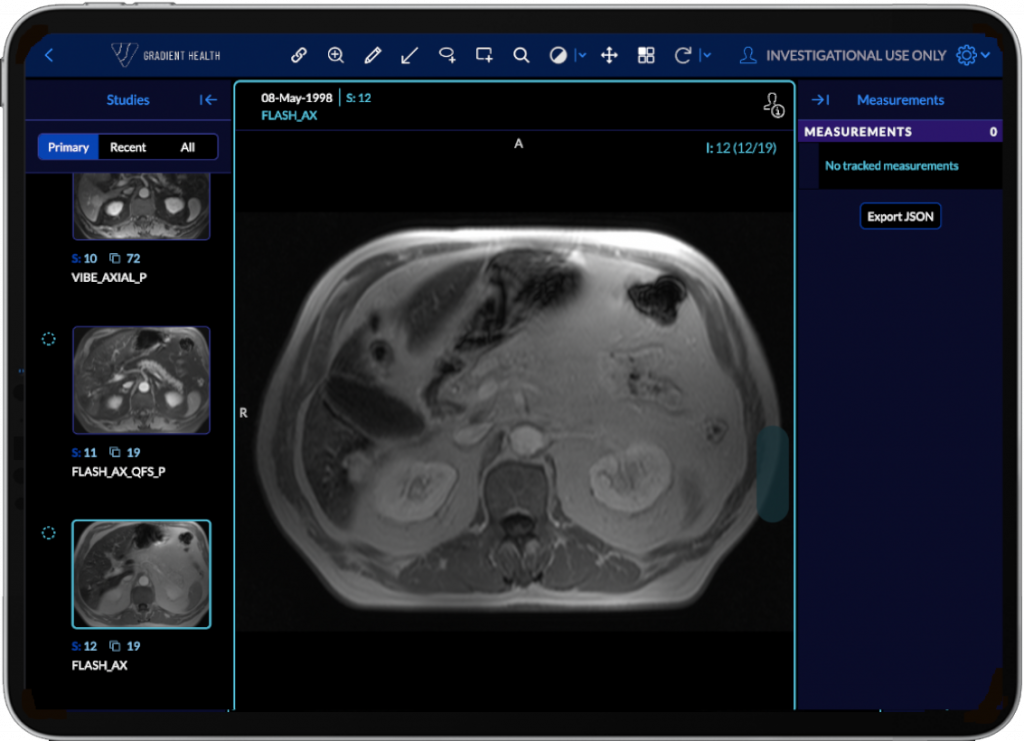 Annotate data securely from anywhere.
Access our library of 300M+ patient studies, or bring your own. GradientLabel meets your organization's need for a DICOM viewer and labelling software that works entirely in the cloud.
Designed for health professionals by health professionals, GradientLabel creates a streamlined, precise labelling experience for accessing, viewing, and labeling patient studies.
Automatic de-identification
Vendor-neutral
foundation

Labelled datasets of any pathalogy
Gradient Health is a health tech startup seeking to revolutionize A.I. research in radiology. We label the world's pathologies.